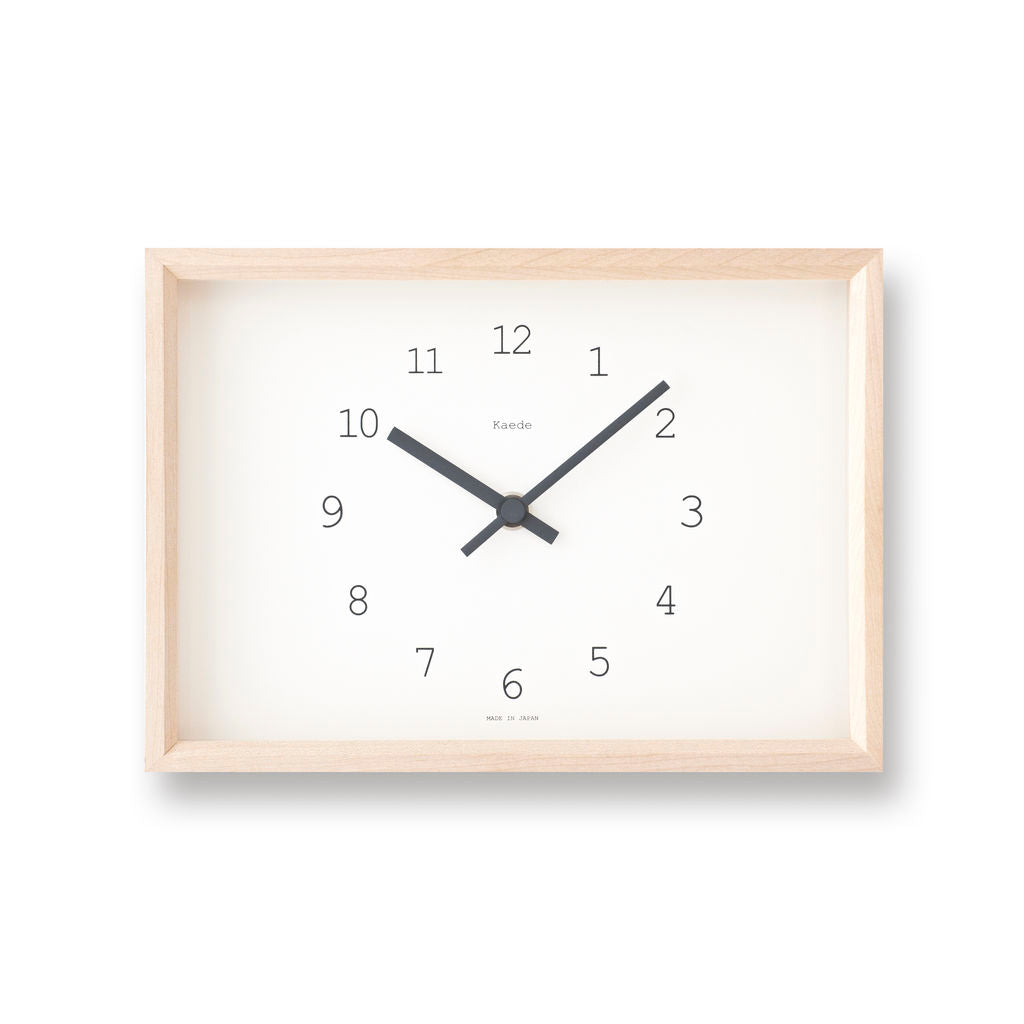 Framed in natural maple, this clock can be placed on tabletop or hung on wall. The numbers are designed in circular fashion for a clean modern aesthetic. Silent movement of the hands. Requires a single AA battery. Made in Japan.
Designer: Yuichi Nara for Lemnos
Country of Design: Japan
Materials: Hard maple wood, glass
Measurements: H 6.75" W 9.5"