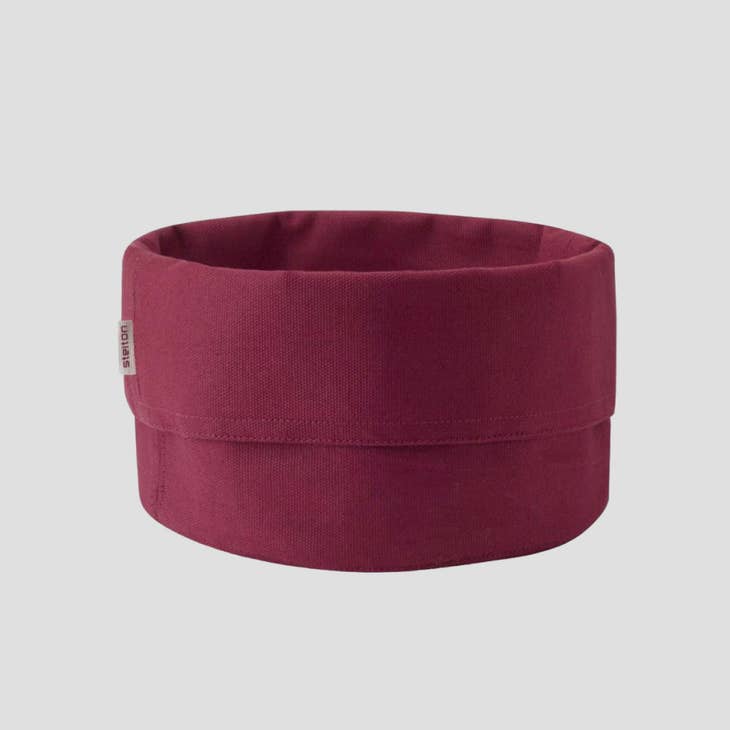 This handy bag looks great to serve bread at the table but can also be used to store any leftovers. Winner of the 2007 Design Plus Award, the Bread Bag's simple canvas construction is ideal for keeping bread warm and crisp. Machine wash cold and line dry. Made in India. 
Stelton has been producing iconic Danish designs since the 1960s, collaborating with such celebrated designers as Arne Jacobsen and Erik Magnussen. 
Designer: Klaus Rath for Stelton
Country of Design: Denmark
Materials: 100% Cotton duck canvas 
Measurements: H 8.3" Diameter 9.1"