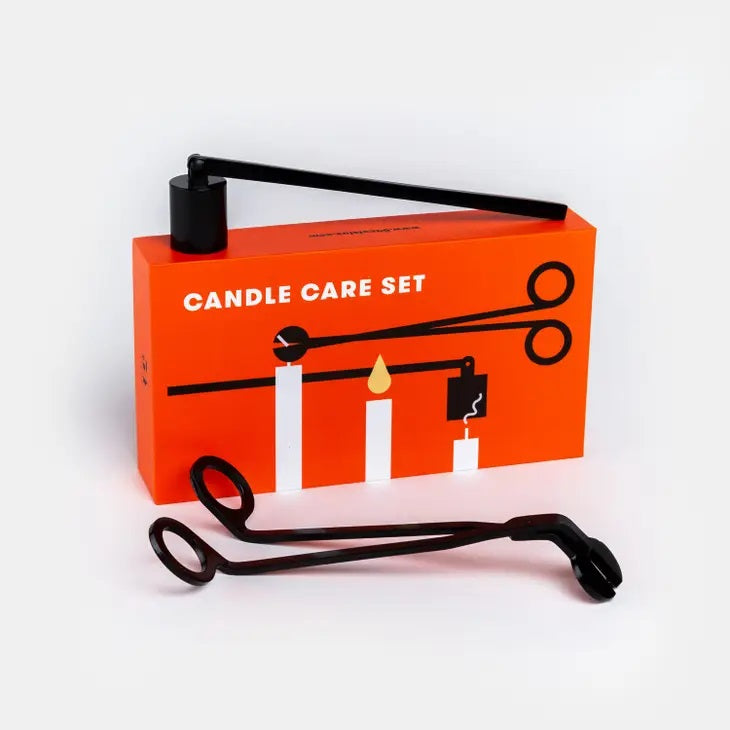 This two piece set will keep your candles burning efficiently and cleanly. A wick trimmer cuts candle wicks more cleanly than scissors, with a shorter wick meaning less smoke and a brighter flame. The snuffer neatly extinguishes the flame, eliminating messy wax spills that often come from blowing candles out. 
Designer:

Thorunn Arnadottir for 

54Celsius
Country of Design: Iceland
Materials: Poly-coated stainless steel
Measurements:  H 1.5" W 7.5" D 4"