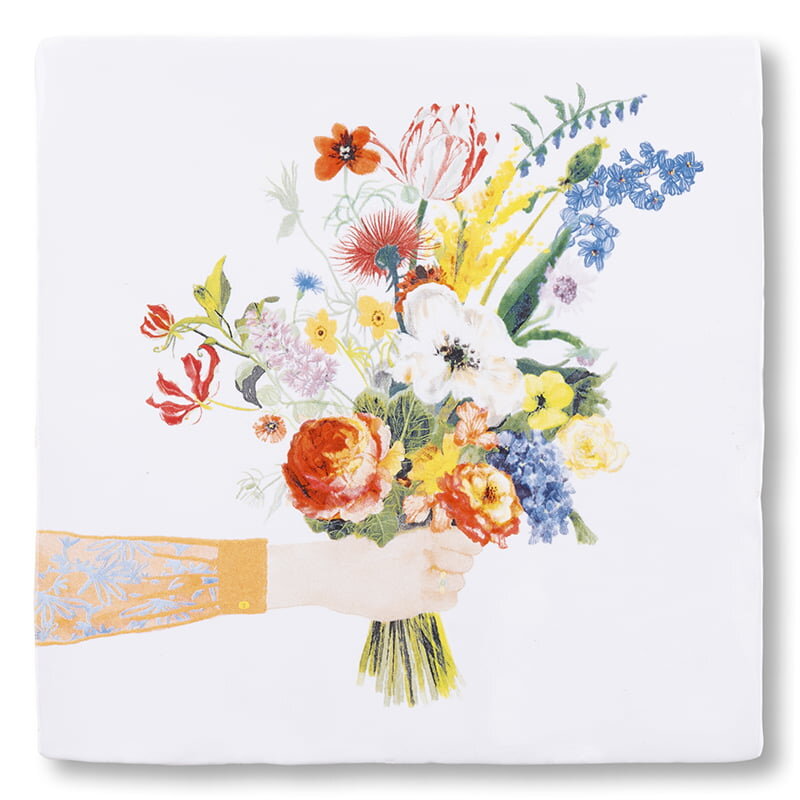 Ceramic tiles have been made in and around Delft, The Netherlands, since the 16th century. StoryTiles continues the tradition by creating works of art on tiles baked in traditional Dutch ovens at a high temperature. The tiles are heat and water resistant and will last a lifetime.  We love the clever play between classic and modern elements. Size is equivalent to the original Old Dutch tile. 100% made in Holland, hanging hook included on each tile.
Designer: Esther Sepers for StoryTiles
Country of Design: The Netherlands
Materials: Ceramic
Measurements: L 5" W 5"