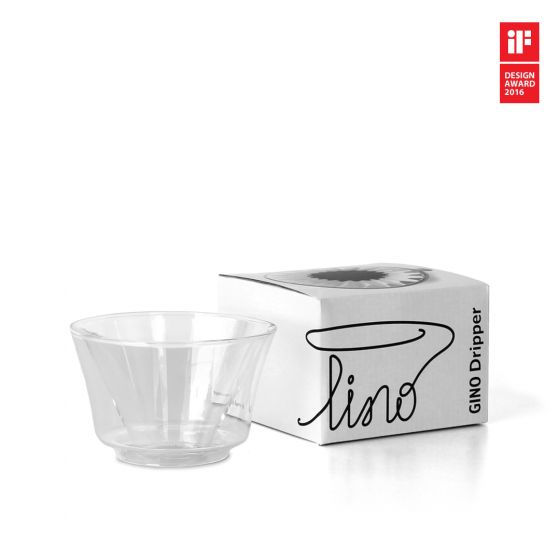 Smart and beautiful! We love this dripper in double-walled borosilicate glass. The angle of the interior cone and size of the three holes at the bottom are engineered to ensure the optimal distance for water to travel through the coffee bed, ensuring an even extraction for a pure and flavorful brewed coffee. The double-walled construction highlights the coffee extraction while keeping the heat insulated, eliminating the need for a handle. The minimal profile is elegantly tapered to comfortably fit any grip. Heat and scratch resistant, it's even dishwasher safe.
Winner of the prestigious iF Design Award in 2016.
Pair with the Gino Server and the Lino mug for a seamless coffee experience. 
Designer: notNeutral
Country of Design: United States
Materials: Borosilicate glass
Measurements: H 3" W 4.5",