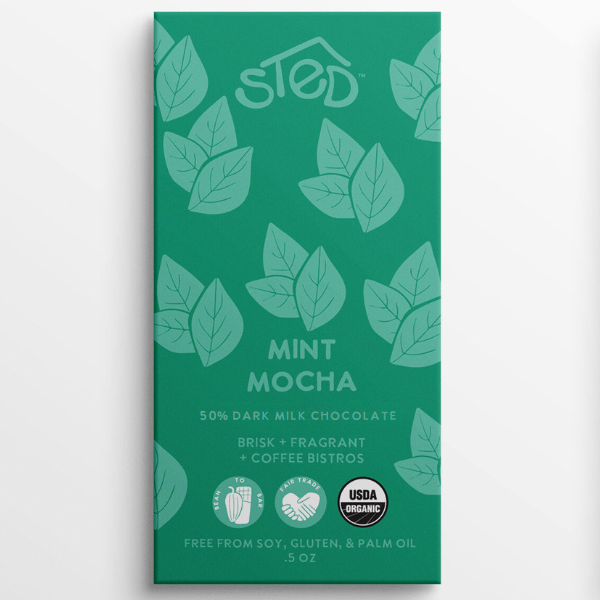 This tasty bar marries the freshness of mint with the earthiness of real coffee, blended together in rich 50% dark milk chocolate. We love this mini size for little treats, stocking stuffers and more. 
Embracing their Norwegian heritage, Josh and Kristin Mohagen created Sted, meaning "Place," with the intention to honor place, create connection, and celebrate taste in everything they make.Made in small batches in the lake country of Minnesota using 100% fair trade cacao and certified USDA organic ingredients. 
Designer: Sted Foods
Country of Design: United States
Measurements: .5 ounce
Ingredients: 

Organic cocoa beans, organic cane sugar, organic cocoa butter, organic milk powder, organic Ethiopian coffee, organic peppermint essential oil.