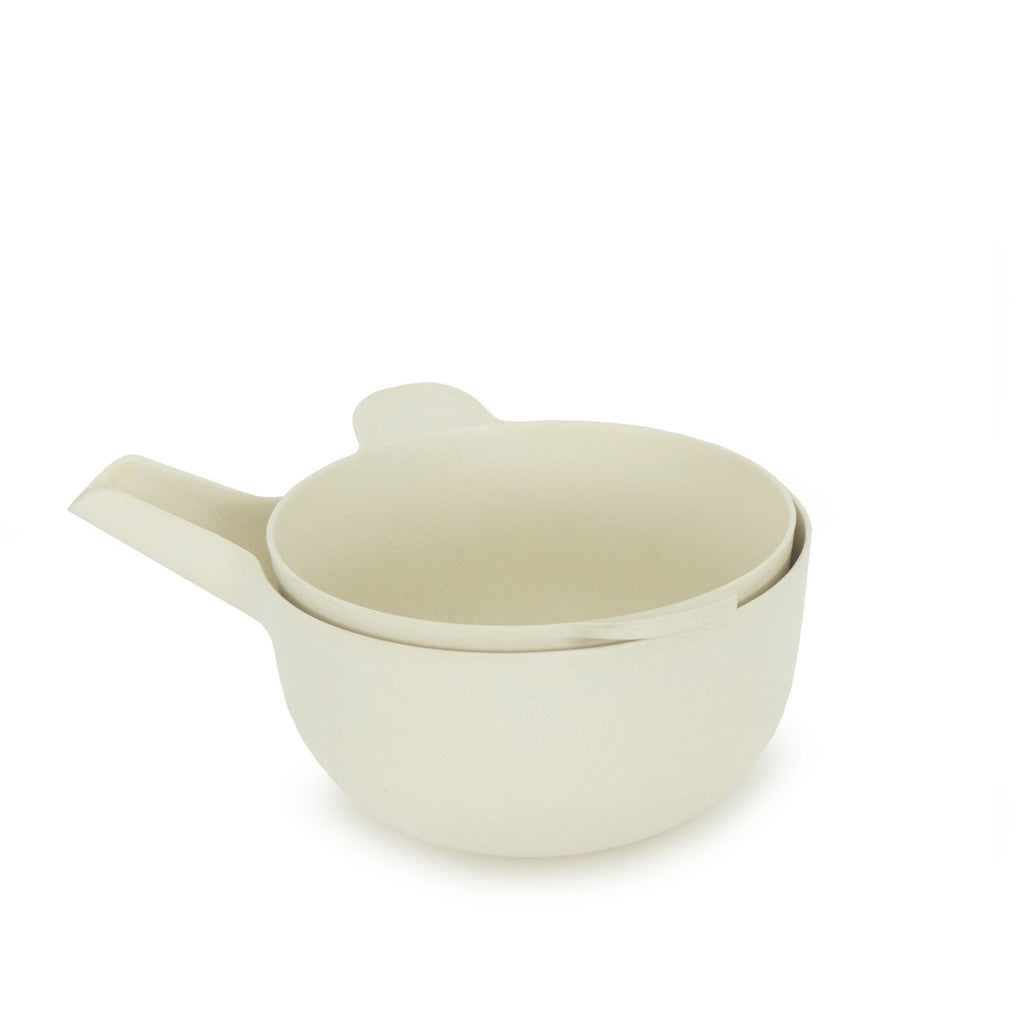 Soldout
This handy set offers a practical solution that simplifies the task of rinsing fruits and vegetables while collecting and recycling water for household plants or other domestic purposes. The multi-purpose handy bowl is also designed for mixing. Its ergonomic easy-to-grip handle doubles as a spout for pouring mixed ingredients.
Bring it from kitchen to table as a generous serving bowl.
Combining sawdust waste from chopstick factories and a 100% food safe melamine binding resin, this material is a real alternative to traditional plastic, fragile and disposable dinnerware. 
BPA, PVC and Phthalates free, top-rack dishwasher safe, suitable for hot and cold foods and liquids. Do not use in microwave.

Designer: Ekobo
Country of Design: France
Materials: Bamboo fiber with 100% food-grade melamine
Measurements: L 8.5" W 8.5" H 5"