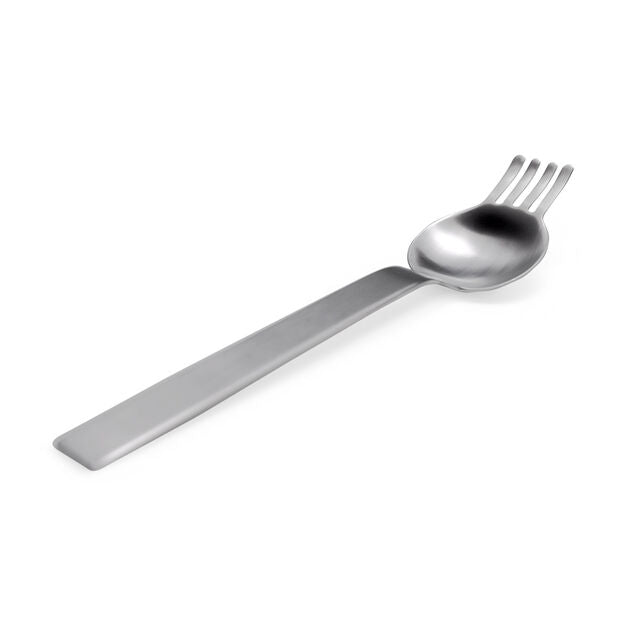 Designer Masami Takahashi originally created this specialized utensil for use at Sugakiya, a popular ramen noodle restaurant chain in Japan. The Ramen Spoon & Fork is designed to eliminate the waste created by disposable chopsticks, and to optimize the ramen-eating experience. The combination spoon and fork easily ladles soup and twists noodles, allowing the user to enjoy both at once. Dishwasher safe. Made in Japan.
Designer: Masami Takahashi

Country of Design: Japan

Materials: Stainless steel

Measurements: L 7.75" W 2"