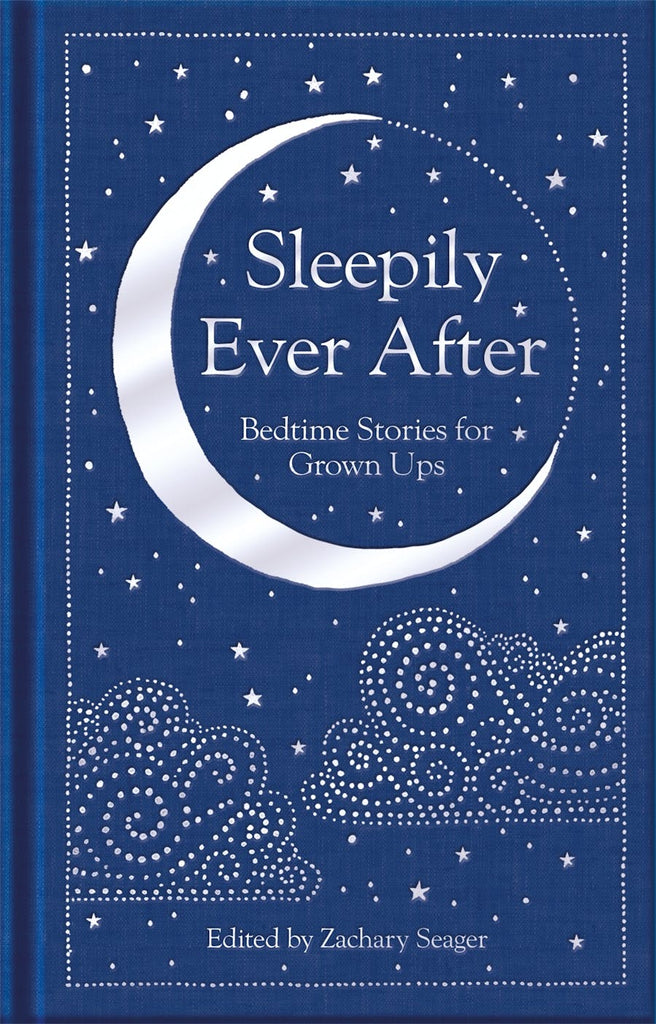 Soldout
Sleepily Ever After: Bedtime Stories for Grown Ups is an enchanting anthology full of calming, touching and funny tales to help you relax and drift off to sleep.

Part of the Macmillan Collector's Library; a series of stunning, clothbound, pocket-sized classics with foiled edges and ribbon markers. These beautiful books make perfect gifts or a treat for any book lover. This edition is edited and introduced by Zachary Seager.

It's hard to relax, to keep still and to stop our brains from whirring. We live in a world where lack of sleep is a common problem for many adults. This collection of stories will help to banish anxiety and to soothe stressed minds as they welcome you into a world of happy endings, gentle humour and good choices. Each story from classic authors including Oscar Wilde, Kate Chopin, Guy de Maupassant and H. G. Wells will help banish anxiety and lead you gently to the land of nod.
Editor: Zachary Seager
Publisher: Macmillan Collector's Library
Hardcover; 336 pages