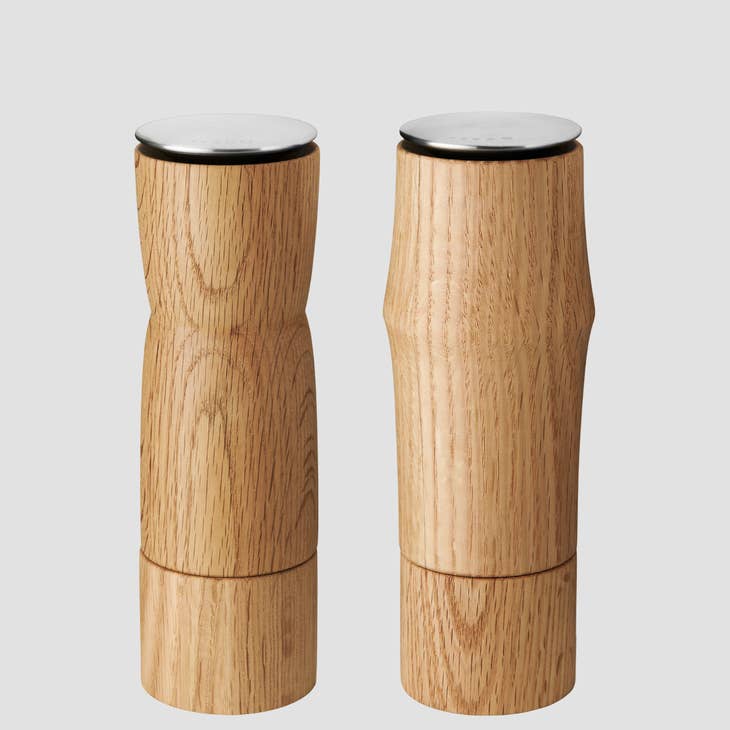 Inspired by the Faroe Islands, where designer Rebecca Uth grew up, the design of the mills evokes the nature, dunes and coastline of her homeland. The set of two mills are made with a durable ceramic grinding mechanism (10-year warranted), and certified red oak treated with mineral oils to make the surface soft and easy to clean. Thanks to the smart design with the grinder placed on top, your table will not get covered with salt and pepper. Both mills are suitable for either salt or pepper, and are easily adjustable depending on how fine or coarse seasoning is desired. 
Designer: Rebecca Uth 

for Stelton

Country of Design: Denmark
Materials: Oak, stainless steel, ceramic grinder
Measurements: H 7" diameter 2.16"