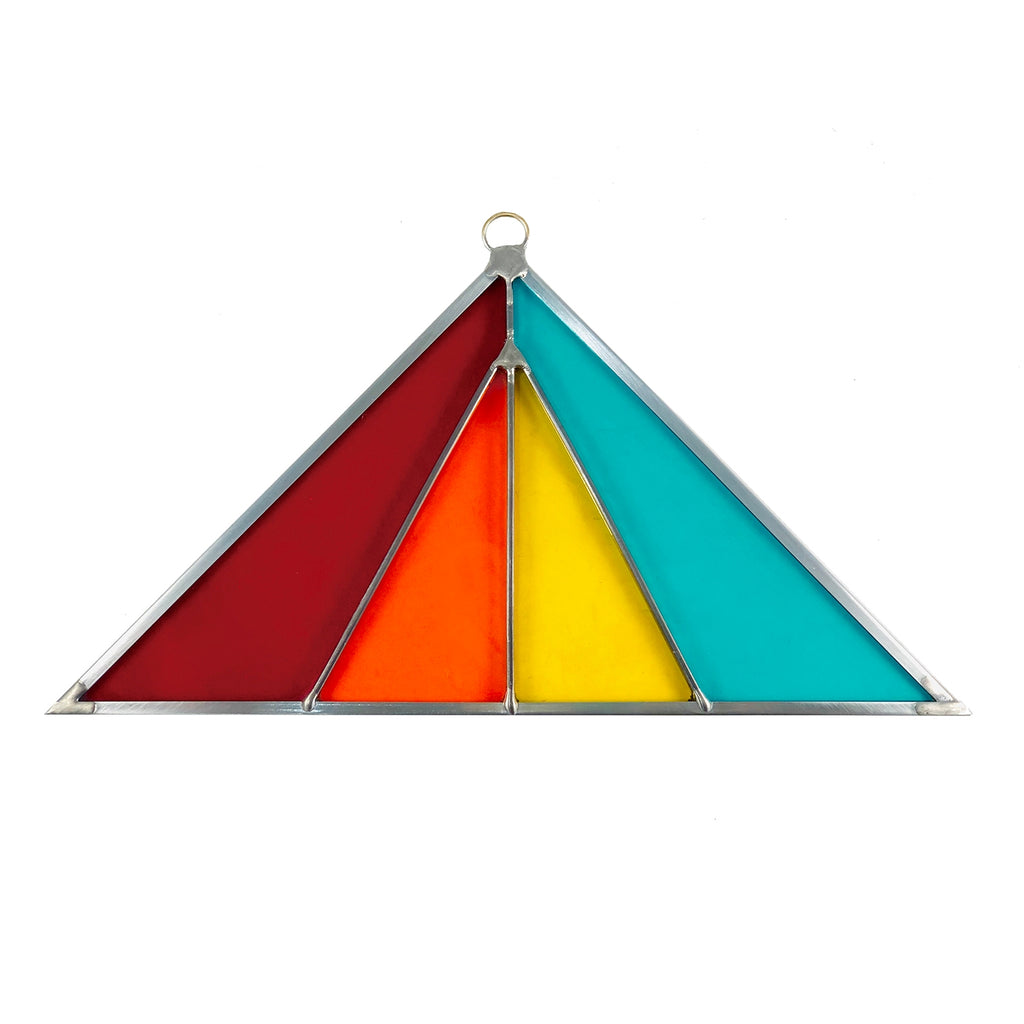 Hang this cheerful triangle in your window or on the wall to boost your mood and brighten your room. Made in the USA.
Artist Debbie Bean designed her first stained glass window at age 10 for a window in her family's home. After years working as a photographer, traveling and working in the art world, she moved to Los Angeles and rediscovered her love of stained glass. Geometric architectural elements influence her designs resulting in colorful and unique handmade pieces.
Designer: Debbie Bean
County of Design: United States
Materials: Glass, lead, zinc, hemp cord
Measurements: Approximately H 5" W 10"