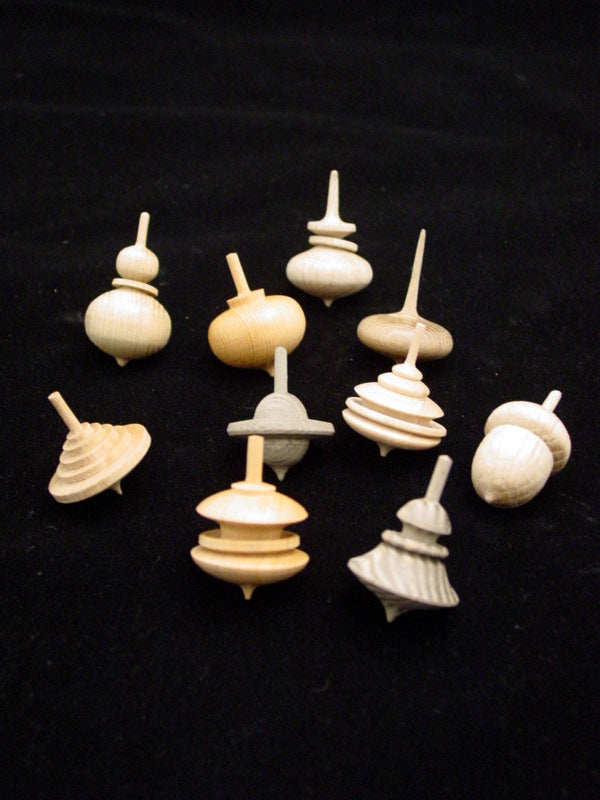 These mini wooden tops are handcrafted, well balanced, and come in several unique styles. Sold individually. Made in Japan.
Let us pick one for you, or specify in comments which you'd like when ordering. Recommended for ages 5+.
Country of Design: Japan
Materials: Solid Japanese woods of varying species
Measurements: H 1.5"