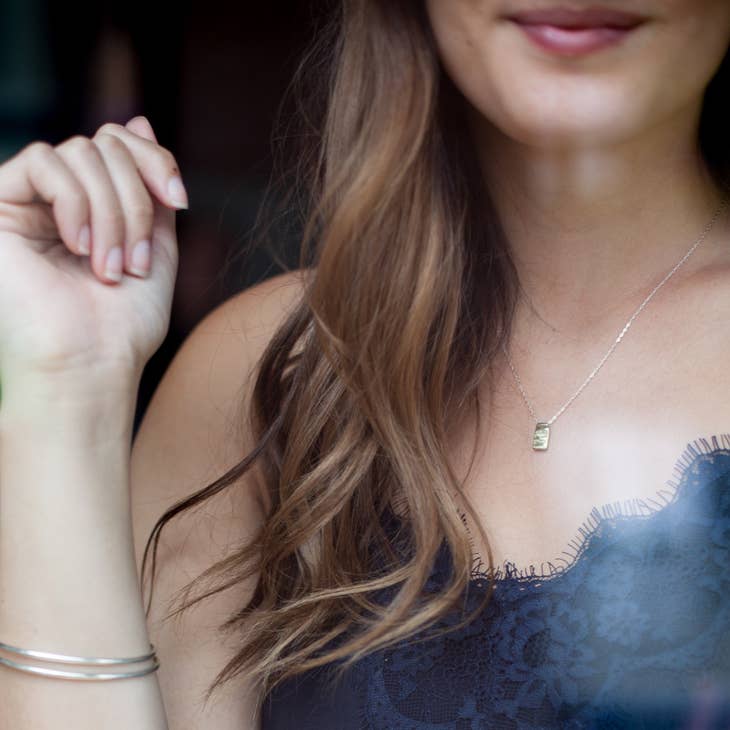 Brass pendant on sterling chain complements any modern style. A textured finish on the pendant catches light creating sparkle. Made in the USA. 
Marijo Martini is a metalsmith artist whose studio is based in the Fairhaven neighborhood of Bellingham. Her love of jewelry making began with making her own wedding rings. Innovation, authenticity and kindness are driving forces behind her work. 
Designer: Martini Metal Craft
Country of Design: United States
Materials: Brass, sterling silver
Measurements: L 18"