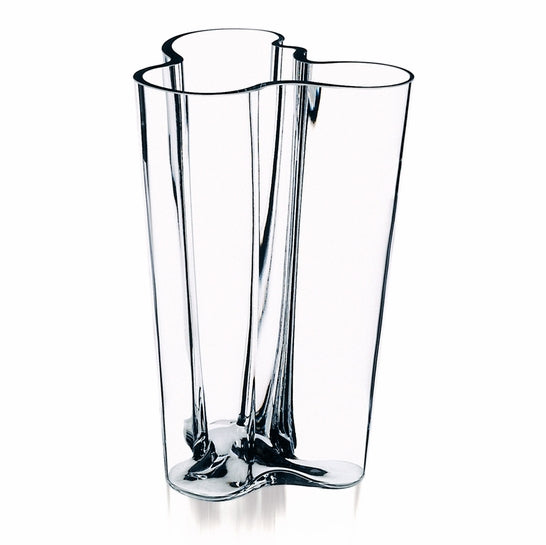 Echoing the shape of Aalto's original vessel designed in the 1930s, the Finlandia Vase stands taller, great for stunning floral bouquets or beautiful all on its own. Like the original, it features undulating curves that recall the many lakes found in Finland. Since 1936, each lead-free crystal piece has been mouth blown into a mold and hand-polished. Made in Finland.
Alvar Aalto is recognized as one of the greatest architects and designers of the 20th century. His humanistic approach to design consistently focused on organic shapes and materials and always considered the end-user's experience and emotions.
Hand wash only.
Designer: Alvar Aalto for iittala
Country of Design: Finland
Materials: Mouth-blown, lead-free crystal
Measurements: H 10" W 6.63" D 5.5"