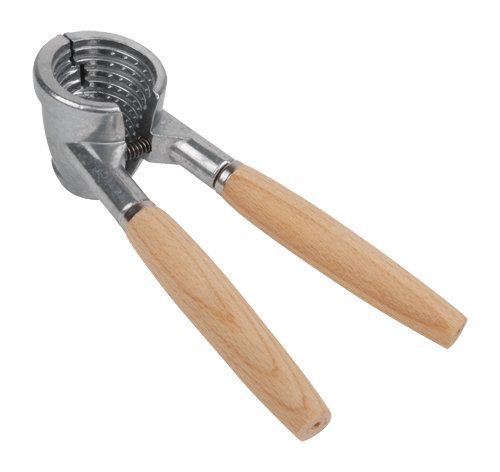 This handy tool not only cracks nuts, but opens sparkling wine bottles, too! Makes a festive gift with a bottle of bubbly and a bag of walnuts. Made in Germany.
Burstenhaus Redecker has been manufacturing high-quality brushes since 1935 using natural and sustainable materials. Each product is made by hand resulting in beautiful, practical and durable brushes you will use for years to come. 
Designer: Burstenhaus Redecker 
Country of Design: Germany
Materials: Aluminum, wood
Measurements: L 7"