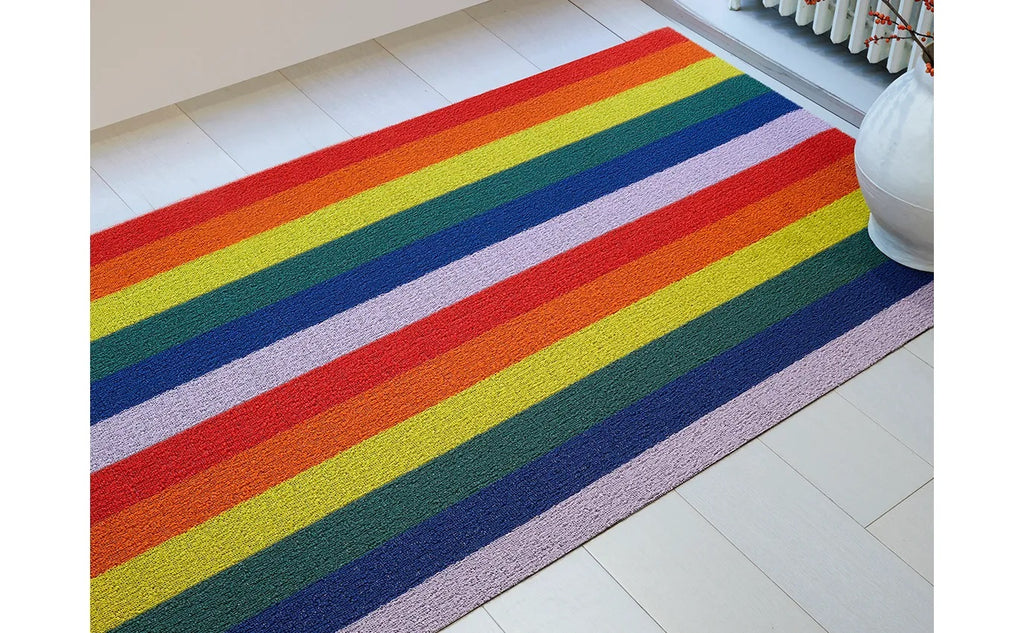 Equally at home at your front door as in the kitchen or bathroom, you will likely find several spots around your home which would benefit from a Chilewich mat. Simply vacuum, shake out, or hose off to clean. Mold and mildew resistant. Phthalate free. Please note, stripes run horizontally on Big Mats. Made in the USA.
In support of LGBTQ communities, Chilewich is proud to donate $25,000 to The Trevor Project, the world's largest suicide prevention and mental health organization for LGBTQ young people. The organization works to save young lives by providing support through free and confidential suicide prevention and crisis intervention programs on platforms where young people spend their time: a 24/7 phone lifeline, chat, and text. It also runs TrevorSpace, the world's largest safe space social networking site for LGBTQ youth, and operates innovative education, research, and advocacy programs.
New York based designer Sandy Chilewich is internationally recognized for her innovative use of textiles. We love the clean, sophisticated look of her products, but it's their ease-of-care that completely won us over. Often imitated but never replicated, her woven vinyl floormats and tablemats are built to last.
Please contact the shop for additional color choices.
Designer: Sandy Chilewich
Country of Design: USA
Materials: Tufted vinyl with urethane backing
Measurements: L 5′ W 3′