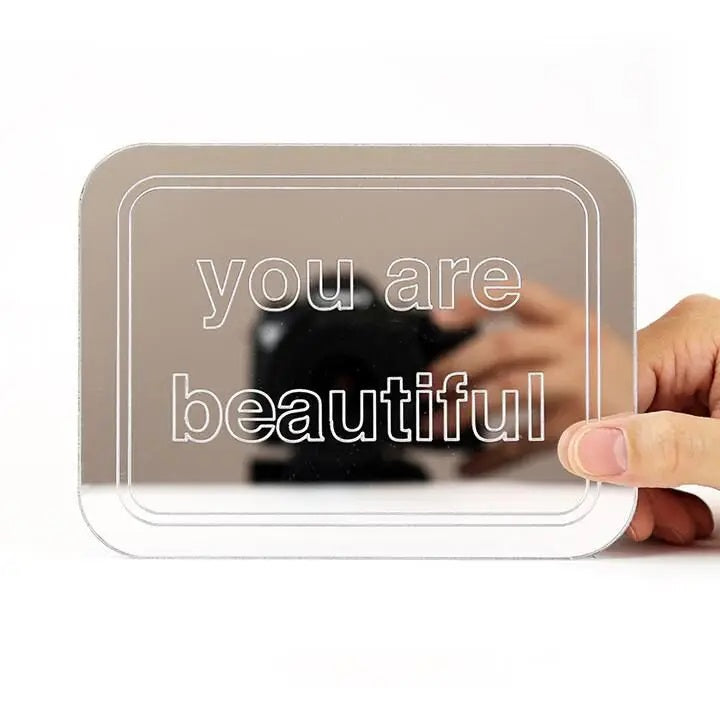 Here's a sweet mirror to help remind you and loved ones of your worth and beauty. Share the positivity! Made in the USA. 
You Are Beautiful started as a passion project in 2002 with 100 stickers, with a goal to help people feel better every day. The project was run (and all orders were shipped) out of a two car garage until 2018. YAB HQ was then opened in Chicago, offering a retail store front as well as housing a studio where they build installations.
Designer: You Are Beautiful
Country of Design: United States
Materials: Acrylic 
Measurements: L 6" W 4.5"