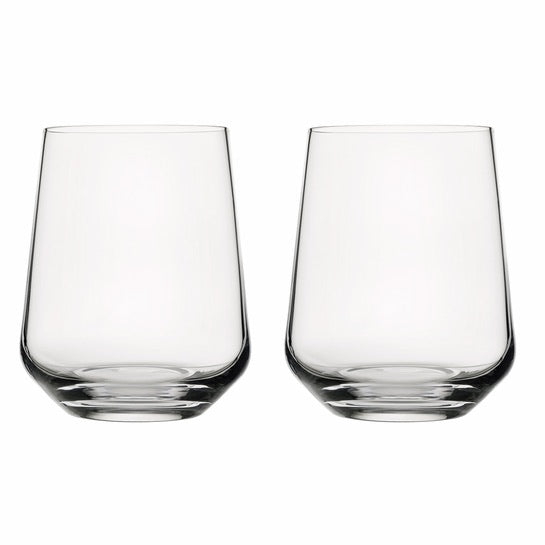 The iittala Essence tumbler is the recognizable, stemmed iittala Essence glass without the stem. This elegant glass has a rounded, angular shape and is both simple and complex in its beauty. Made in Germany.
iittala is a Finnish company dedicated to creating functional objects designed to enrich people's lives. Producing glassware since the 1880s, their tradition of excellence endures. In their words, "We don't just create beautiful objects. We believe in timeless design that will never be thrown away." We couldn't agree more.
Set of two glasses come in a box. Dishwasher safe.
Designer: Alfredo Haberli for iittala
Country of Design: Finland
Material: Glass
Measurements: H3.9" D2.6"; Capacity 11.75 ounces